Mortgage Barometer Q4 2016 – mortgage rates rise again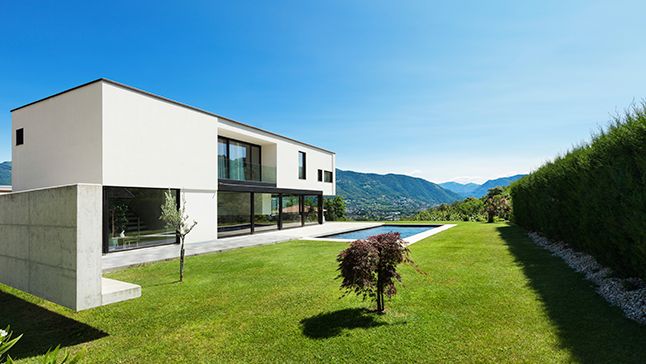 Slight increase in mortgage rates in the fourth quarter.
After interest rates for fixed-term mortgages hit an all-time low last autumn, it seems that the tipping point has been reached on the mortgage market. Rates for fixed-term mortgages rose in the fourth quarter of 2016 and have now returned to the level recorded early last year.
Zürich, 12th January 2017 – Interest rates for fixed-term mortgages increased in the fourth quarter of 2016. Compared to the previous quarter, rates for ten-year fixed-term mortgages climbed by 0.2 percentage points and now lie at 1.62 per cent. Demand for longer fixed terms further intensified to the detriment of short-term and medium-term mortgages. These were the results of the Mortgage Barometer provided by comparis.ch.
Interest rate reversal on the cards
It wasn't just the ten-year fixed mortgages that were affected – benchmark rates for five-year fixed terms also edged up slightly compared to the previous year – from 1.08 to 1.14 per cent. Rates for one-year fixed mortgages, however, remained steady at around 1 per cent.
Despite a slight upward trend in mortgage rates since the United States presidential election and the rate increase by the Federal Reserve in December, many market players are expecting more of a sideways trend in the medium term. "A sharp upsurge in the benchmark rates in the coming months is scarcely to be expected, especially as there is currently no indication that the European Central Bank could scale back or discontinue its bond-buying programme," says banking expert Marc Parmentier. This gives the Swiss National Bank little scope for increasing interest rates if they want to keep the strengthening Swiss franc in check.
Long terms dominate the market
While demand for long mortgage terms rose further in the fourth quarter, it declined for short-term and medium-term mortgages. Accordingly, the proportion of long-term mortgages climbed during the past year from around 76 to some 88 per cent. By contrast, the proportion of medium-term mortgages dropped during the same period from 21 to 11 per cent. Now at 1 per cent, the proportion of short-term mortgages is extremely low.
The dominance of long-term mortgages is no surprise given that mortgages rates are still very low. "Clearly, many borrowers assume that interest rates will continue to rise and are now taking the opportunity to lock into those attractive deals for as long as possible," says Parmentier.
Created on 11.01.2017
Request a personal quote
HypoPlus, a partner service of comparis.ch, compares all lenders and finds the best deal for you.
This might also interest you: