Your search alert has been activated. You can change it at any time. We have e-mailed you all the information.
Mühlefeld, 6018 Buttisholz
First found on 22/10/2020
Add to favourites
Details
Property type

Apartment

Purchase price

CHF 560,000

Living space

113 m²

Rooms

4½

Floor

1. floor

Year of construction

2022

Indoor parking

Child-friendly

Primary school

500 m

Shops

236 m
---
Service
Quotes for removal and cleaning
For a smooth and stress-free move into your new home.
---
---
Description
In Buttisholz in der Oberen Matte entstehen 28 familienfreundliche und zentrumsnahe Eigentumswohnungen. Die beiden Häuser befinden sich in nächster Nähe zum Dorfzentrum, zur Bushaltestelle und verschiedene Einkaufs-möglichkeiten für den täglichen Bedarf. Der Bus führt im Viertel- und Halbstundentakt direkt nach Luzern, Sursee und Willisau.
Die grosszügigen Wohnungen überzeugen durch innovative Grundrisse und geräumige Aussenbereiche. Hohe Pri...
More
---
Agent
Schmid Immobilien AG
Neuhaltenring 1
6030 Ebikon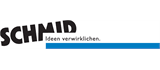 ---
---
Comparis Rating and savings potential
The Comparis Rating rates the competitiveness of the selling or rental price compared to the market price. If the selling or rental price reflects the market price, the listing is given an average rating of 4.5 (satisfactory).
Learn more
---
Services
Selling your property
Comparis-certified agents
Our certified estate agents will provide a realistic valuation of your property
Real estate prices
How much do your neighbours pay?
Rents and purchase prices from listings of the last 5 years.
Moving Guide
Moving checklist:
The Comparis Moving Guide accompanies you from the planning stage up to your new residence in five steps.