Your search alert has been activated. You can change it at any time. We have e-mailed you all the information.
8135 Langnau am Albis
First found on 15/10/2020
Add to favourites
Details
Property type

Apartment

Purchase price

CHF 1,610,000

Living space

139 m²

Rooms

3½

Year of construction

2005

Available

By arrangement

Lift

Pets allowed

Fireplace
---
Service
Quotes for removal and cleaning
For a smooth and stress-free move into your new home.
---
---
Description
Diese mit 139 m² überaus grosszügige 3.5-Zimmer-Gartenwohnung glänzt mit hellen Räumen, viel Wohnkomfort und einem schönen Garten.
Der nach Westen ausgerichtete Wohn- und Essbereich ist aussergewöhnlich weitläufig. Die grossflächigen Schiebetüren, die auf den Sitzplatz und in den Garten führen, verstärken den Eindruck der Grosszügigkeit zusätzlich. An warmen Tagen verschmelzen Innen und Aussen zu einem einzigen grossen und hellen Raum.
Die...
More
---
Agent
Ginesta Immobilien AG
Obere Wiltisgasse 52
8700 Küsnacht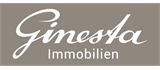 ---
---
Comparis Rating and savings potential
The Comparis Rating rates the competitiveness of the selling or rental price compared to the market price. If the selling or rental price reflects the market price, the listing is given an average rating of 4.5 (satisfactory).
Learn more
---
Services
Selling your property
Comparis-certified agents
Our certified estate agents will provide a realistic valuation of your property
Real estate prices
How much do your neighbours pay?
Rents and purchase prices from listings of the last 5 years.
Moving Guide
Moving checklist:
The Comparis Moving Guide accompanies you from the planning stage up to your new residence in five steps.
Processing...
Agent
Ginesta Immobilien AG
Obere Wiltisgasse 52
8700 Küsnacht