Your search alert has been activated. You can change it at any time. We have e-mailed you all the information.
Add to favourites
Details
Property type

Single-family house

Purchase price

On request

Living space

582 m²

Property area

2,700 m²

Rooms

11

Year of construction

1926

Available

By arrangement

Balcony/ies
---
Service
Quotes for removal and cleaning
For a smooth and stress-free move into your new home.
---
---
Description
Zum Kauf steht eine altehrwürdige, im Stil des Neubarocks erbaute Zürichberg-Liegenschaft von 1926 mit etwa 2700 m2 Umschwung und wundervoller Sicht auf die Stadt, die Alpen und den See.
Die ultimative Preziose bietet ein grosszügiges Raumprogramm, das unter anderem aus einer effektvollen Raumflucht von Esszimmer, Empfangsraum und Wohnzimmer besteht. Sie vereint aussergewöhnliche Geschichte mit zeitgemässem, hochwertigem Komfort.
Sei es a...
More
---
Agent
Ginesta Immobilien AG
Obere Wiltisgasse 52
8700 Küsnacht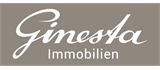 ---
---
Services
Selling your property
Comparis-certified agents
Our certified estate agents will provide a realistic valuation of your property
Real estate prices
How much do your neighbours pay?
Rents and purchase prices from listings of the last 5 years.
Moving Guide
Moving checklist:
The Comparis Moving Guide accompanies you from the planning stage up to your new residence in five steps.
Processing...
Agent
Ginesta Immobilien AG
Obere Wiltisgasse 52
8700 Küsnacht