Your search alert has been activated. You can change it at any time. We have e-mailed you all the information.
Add to favourites
Details
Property type

Parking space

Rent per month

CHF 20

Available

Immediately
---
Service
Quotes for removal and cleaning
For a smooth and stress-free move into your new home.
---
Description
Sind Sie auf der Suche nach einem Einstellhallenplatz für Ihr Auto?
In unserer Überbauung "Schönberg Dagmersellen" an der Schönbergstrasse vermieten wir Ihnen per 01.10.2019 oder
nach Vereinbarung einen Einstellhallenplatz. Der monatliche Mietzins beträgt CHF 20.00 exkl. MWST.

Bei Interesse können Sie sich gerne an Nedin Delic, Tel. 041 444 41 78, wenden.

Wir freuen uns auf Ihren Anruf.

---
Agent
Schmid Immobilien AG
Neuhaltenring 1
6030 Ebikon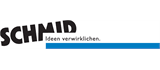 ---
---
Services
Real estate prices
How much do your neighbours pay?
Rents and purchase prices from listings of the last 5 years.
Moving Guide
Moving checklist:
The Comparis Moving Guide accompanies you from the planning stage up to your new residence in five steps.