What to consider when remortgaging@Model.TitleTagString>
Refinance a mortgage
It's been a while since you took out your mortgage and you're now looking to remortgage? comparis.ch shows you what to watch out for.
A step-by-step guide to remortgaging
Choose the right time to remortgage.
Check the latest interest rates offered by mortgage lenders (see lender comparison).
Request quotes from the lenders of your choice (ideally on the same day to ensure comparability) or ask our partner service HypoPlus to request them for you free of charge to save you time.
The lenders send you their quotes.
You decide on a lender and terminate your old mortgage (if necessary).
The new agreement is signed.
The new lender requests the redemption statement from your previous lender.
Once the redemption statement has been received, the new lender provides the funds and the remortgage is complete.
Don't worry if you are uncomfortable comparing deals and negotiating with lenders, or are not sure which lender offers the product you're looking for. You're not alone! Working with over 50 banks, insurance companies, pension funds and investment funds, HypoPlus can take care of the comparing and negotiating for you. Thanks to long-standing partnerships with lenders, the partner service of comparis.ch can negotiate the best conditions and find the right mortgage deal for you.
Choose the right time
The best time to remortgage can vary according to the mortgage type. However, irrespective of mortgage type, we recommend that you start thinking about whether – and in particular how – you would best like to remortgage at least six months before your current mortgage expires.
Fixed-rate mortgage: With a fixed-rate mortgage, the term, and therefore the end of the agreement, is also fixed. To avoid costly early repayment charges, you are advised to remortgage at the end of the term. If you switch to another lender earlier, the penalty can run into tens of thousands of francs, which is why switching (even at a lower rate) is only worth it in very few cases.
LIBOR mortgage: Like with a fixed-rate mortgage, switching lender before the end of the term (usually three to five years) will incur a hefty penalty. However, many lenders give you the option of switching internally to a fixed-rate mortgage. This is particularly advisable if you expect interest rates to increase in the long term.
Variable-rate mortgage: Switching from a variable-rate mortgage is relatively straightforward because no fixed terms are applied. However, you do need to observe the cancellation period.
Compare the products of different lenders
Your current lender will be pleased to make you a new offer. If your experience with your bank has been good, you may not even want to change. Given the level of interest rates at the moment, the new conditions are more than likely to be better than those of your current mortgage.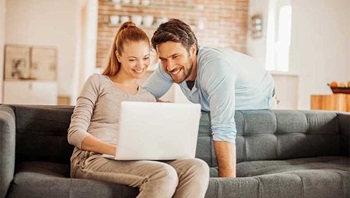 But don't just blindly accept the first offer you receive from your lender. Request quotes from other lenders (ideally on the same day to ensure that they are comparable), compare them and negotiate with your current lender. And give other banks and insurance companies the chance to win you as a customer. It will definitely be worth your while. Compare the benchmark rates of different lenders here.
If you are unsure which lender to choose, or would be grateful for some help with negotiating, our partner service HypoPlus would be pleased to be of assistance. HypoPlus maintains a network of over 50 lenders and its mortgage experts will negotiate the best deals for you free of charge.
Don't miss the cancellation deadline
Some lenders automatically convert their mortgages to an expensive variable-rate mortgage at the end of the term. To avoid this, you are advised to look into either extending the term or cancelling your mortgage in good time. Details of cancellation periods can be found in your mortgage agreement. Usually, the notice period is between three and six months. To be on the safe side, comparis.ch can also send you a cancellation reminder.
We also recommend that you don't wait until your lender contacts you with an offer to extend. Be proactive and consult your mortgage advisor so that you have time to compare the deal with other offers.
Make sure you are informed
Even if you have a good understanding of the topic of mortgages, you should still address the following questions: Have there been any changes to my risk level or personal circumstances? Will this affect my long-term plans, tax situation or retirement? The better informed you are, the better your mortgage will suit your personal situation in the long term.
Secure interest rates in advance
You also have the option of fixing the conditions up to 12 months in advance. This scenario is more expensive as you will be charged a fee for this. In Switzerland, this type of mortgage is referred to as a forward or forward-fix mortgage. If interest rates increase, such a hedging solution may definitely pay off, although fixing the mortgage more than 12 months in advance does not usually make sense because of the high additional fee.
Back
Request a personal quote
HypoPlus, a partner service of comparis.ch, compares all lenders and finds the best deal for you.
This might also interest you: