What to consider when renewing your mortgage@Model.TitleTagString>
Renewing a mortgage
It's been a while since you took out your mortgage and you're now looking to renew it? comparis.ch explains what to watch out for.
A step-by-step guide to renewing your mortgage
Check the latest interest rates offered by mortgage lenders (compare lenders).
Request quotes from the lenders of your choice (ideally on the same day to ensure comparability).
Decide on a lender, terminate your old mortgage (if necessary) and sign the new agreement.
The new lender transfers the money to the old lender and a redemption statement is created.
The mortgage renewal is now complete.
Don't worry if you are uncomfortable comparing deals and negotiating with lenders, or are not sure which lender offers the product you're looking for. You're not alone! This is why HypoPlus takes care of the task of comparing the offers of over 50 banks, insurance companies, pension funds and investment funds for you. Thanks to longstanding partnerships with the lenders, it can then negotiate the cheapest rates and secure the best mortgage deal for your needs.
Choose the right time to renew or extend your mortgage
Whether you are extending your mortgage or switching to a different provider, your options depend on how much time remains on your deal:
Your mortgage expires in the next 6 months
The first thing to do is to check whether your mortgage agreement stipulates a period of notice. Nowadays, even many fixed-rate mortgages require you to give notice to terminate them, otherwise the mortgage automatically switches to a variable-rate mortgage, which at the moment is usually more expensive. Some lenders require you to give as much as 6 months' notice.
If you give notice on time, you can easily refinance your mortgage and if you wish, switch to a different lender. HypoPlus, a partner service of comparis.ch, will be pleased to help you compare products and negotiate a deal, making it easier for you to find the right mortgage.
Your mortgage expires in the next 7-12 months
If your mortgage ends in 7-12 months' time, you can renew it now, even with a different lender, providing you give the required notice. This doesn't necessitate terminating your mortgage early.
Lenders usually require you to pay a fee (or forward surcharge) to secure your mortgage in advance. This type of mortgage is often referred to as a "forward mortgage". The forward surcharge is set by the lender based on how early the mortgage agreement is concluded and how long the repayment term is. The fees charged by the lenders vary considerably – some require 0.2-0.5 per cent for a mortgage concluded one year in advance, while others don't charge anything at all.
Your mortgage expires in more than 12 months' time
If you have more than one year left on your mortgage, you can only end your agreement by redeeming the mortgage early. In this case, you will need to pay the lender an early repayment charge, as the mortgage agreement is binding. However, this may still be worth doing. You need to compare the savings you expect to make with the early repayment charge and work out what saves you the most money.
Your mortgage is split into multiple tranches with different repayment terms
If your mortgage is divided into multiple tranches, you need to check how much time remains on each repayment term. Read more on this subject in the article "Splitting your mortgage – what you need to know".

Compare the products of different lenders
Your current mortgage provider will be pleased to make you a new offer. If your experience with your bank has been good, you may not even want to change. Given the level of interest rates at the moment, the new conditions are more than likely to be better than those of your current mortgage.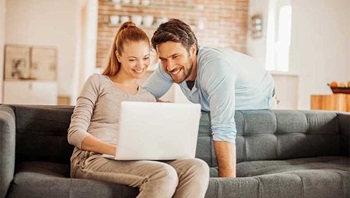 But don't just blindly accept the first offer you receive from your lender. Request quotes from other lenders (ideally on the same day to ensure that they are comparable), compare them and negotiate with your current lender. And give other banks and insurance companies the chance to win you as a customer. It will definitely be worth your while. Compare the benchmark rates of different lenders here.
If you are unsure which lender to choose, or would be grateful for some help with negotiating, our partner service HypoPlus would be pleased to be of assistance.
Don't miss the termination deadline
Some lenders automatically convert their mortgages to an expensive variable-rate mortgage at the end of the term. To avoid this, you are advised to look into either extending the term or terminating your mortgage in good time. Details of notice periods can be found in your mortgage agreement. Usually, the notice period is between three and six months. To be on the safe side, comparis.ch can also send you a termination reminder.
We also recommend that you don't wait until your lender contacts you with an offer to extend. Be proactive and consult your mortgage adviser so that you have time to compare the deal with other offers.
Make sure you are informed
Even if you have a good understanding of the topic of mortgages, you should still address the following questions: Have there been any changes to my risk level or personal circumstances? Will this affect my long-term plans, tax situation or retirement? The better informed you are, the better your mortgage will suit your personal situation in the long term.
Secure interest rates in advance
You also have the option of fixing the conditions up to 12 months in advance. This scenario is more expensive as you will be charged a fee for this. This type of mortgage is referred to as a forward mortgage. If interest rates increase, such a hedging solution may definitely pay off, although fixing the mortgage more than 12 months in advance does not usually make sense because of the high additional fee.
Back
Let us remind you of when you need to give notice on your current mortgage.
This might also interest you: