Peak season for burglars: 10 home safety tips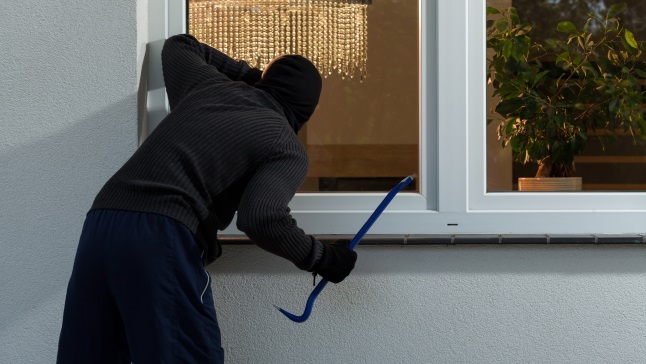 Child's play for criminals: many locks can be picked in next to no time. Home-owners often make it all too easy for criminals.
Burglars take advantage of darker nights. In Switzerland they strike particularly often in winter. There are a few effective steps you can take yourself to protect your home against burglars.
Every nine minutes there is a break-in somewhere in Switzerland. According to a Comparis study, almost 50 per cent of all household contents losses are caused by burglary. Every other break-in costs home and contents insurance companies an average of 8,400 francs.
20 per cent increase in break-ins
Autumn and winter are the peak seasons for break-ins – mainly because it goes dark earlier. This means there is a window of opportunity for burglars to strike under the cover of darkness before people come home from work. After the clocks go back for winter, Swiss insurance companies register a spike of 20 per cent in home thefts.

However, many break-ins can be avoided without having to transform your home into Fort Knox. With this in mind, comparis.ch has compiled a list of 10 helpful tips for protecting yourself against burglary, simple theft and robbery.
First off, introducing measures to properly protect your home against burglary not only helps you feel safer within your own four walls but can also translate into savings on home contents insurance premiums as well.
Have a neighbour regularly pick up your mail during longer absences or ask the post office to hold your mail for this time period. Burglars look specifically for overflowing post boxes when searching for unoccupied homes.
Be careful when hiding a key – thieves like to check for keys under door mats, in parcel boxes or in flower pots.
Keep your eyes open for suspicious markings on walls or doors. Criminals communicate with each other using a code of scribbled signs and symbols. For example, an "X" can mean: break-in preparations are under way – wealthy home-owners.
If you notice something suspicious or even catch a burglar in the act, you should alert the police as quickly as possible by calling the emergency number 117. "Better call too early than too late" is the advice given in the Swiss police safety guide. But you should not attempt to apprehend a burglar yourself!
Install light timers in your home. Light scares off thieves as they get the impression that somebody is home. Many break-in attempts can be thwarted early on by the presence of motion detectors in the hallway, on the terrace or by the garage.
Do not leave a message on the answering machine mentioning that you are away. Where possible, you should also avoid setting up an out-of-office e-mail reply and posting on social media about going away on holiday.
Have your locks checked by a professional. Many locks are almost as easy for criminals to open as unlocked doors.
Information on the topic of burglary and prevention is available free of charge from Swiss police offices (in German only). A safety advisor is also available at many of these locations.
Calculate the break-in risk for your home by mouse-click using the Risk Analysis Tool on the Swiss Crime Prevention website (in German, French and Italian only).
Created on 31.10.2013, updated on 15.11.2016